Book Review -by Alison Laycock, Book reviewer and blogger is now available on Booklovers.Home.Blog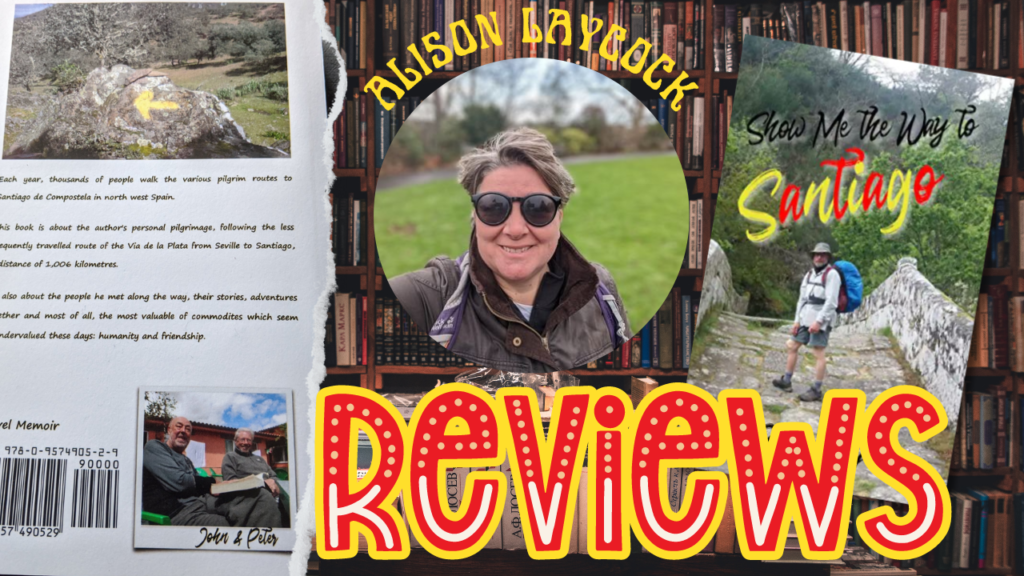 Book Review: Show Me the Way to Santiago by Peter Kay
being the best you can be 2nd book review: 'Lost in manchester, Found in Vegas' by N.J.Cartner, Book Review: 'Show Me the Way to Santiago' by Peter Kay, book reviews August 22, 2020 2 Minutes
This book review follows on from the interview I did with Peter Kay and have already posted on this blog, check it out here if you haven't already read it Interview with Peter Kay, author of 'Show me the way to Santiago' . Both the interview and book review came through an approach made to me by E Rachael Hardcastle at CuriousCatBooks who had seen another interview and book review I had covered on this blog (Nigel Cartner). She explained that Peter had written about his Camino de Santiago pilgrimage and that he was raising money through the sale of his book for MNDA. As I have also walked the Camino de Santiago and written about my journey, I was happy to read another Camino book and to also support Peter in reaching potential readers and supporters of MNDA. The book was sent to me free of charge and this book review and interview are being written and shared free of charge.
'Show Me the Way to Santiago' is an interesting an informative guide and travel memoir about the Camino de Santiago and more specifically the route of the Via de la Plata from Seville to Santiago. This route is 1,006 kilometres.
My own pilgrimage took me from St Jean Pied de Port, France to Santiago and then on to Finisterre, Spain in 2018 and I have remained interested ever since in returning to walk a different route. Therefore, from the start I was pulled into Camino life which brought back many wonderful memories for me and areas of comparison and some stark differences. Another main difference for me was that I walked my route predominantly on my own and only had company when I met up with fellow pilgrims at various ages of the journey. The friendship presented between Peter and John, how they found walking together and what that companionship added offers another element to the story.
Peter shares a lot of facts about each stage of the walk which will appeal to many readers whether they are planning a Camino of their own, have already walked one, are simply interested in these areas of Spain or enjoy reading about the rewards and problems of embarking on a long walk.
After finishing the book, I know I will be encouraged to check out this route and perhaps start planning my next Camino. I'm so glad I got the chance to read this informative travel memoir and am sure many readers will gain something from it no matter the reasons for choosing to read it.