Today is the second anniversary of the publication of Show Me The Way To Santiago, and my father's birthday. He would have been 102 today. Despite not being able to hold any launch events due to COVID/Lockdowns, 170 copies have been sold and almost £900 raised for the MNDA.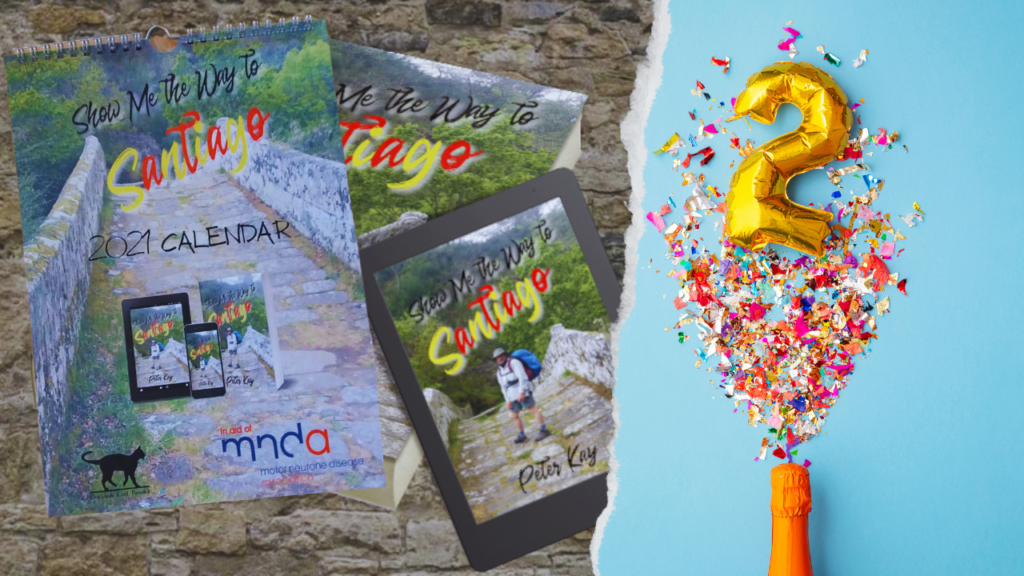 Next month will see the launch of my latest book – A Very Alternative Coast To Coast, and the opportunity to hold in person events to mark its publication. Whilst AVAC2C will of course take pride of place, I will use opportunities to promote SMTWTS, as well.
I had hoped by today to have sold 200 copies of SMTWTS and raised £1,000.
Those are still targets I hope to pass during the coming year.