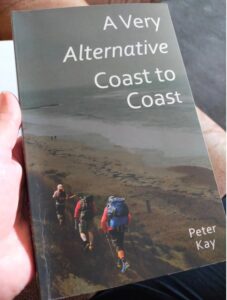 A Very Alternative Coast to Coast will be published on 20th June. Copies should be available through Amazon and some bookshops priced £10.99.
As with Show Me The Way To Santiago, I will be purchasing a number of copies myself and will be able to offer signed copies for £9.50 (plus p&p). Profits from sales through whatever medium will go to support refugees (currently Ukranian refugees).
There will be a book launch event at The BINGLEY GALLERY on Wednesday 20th July 6pm to 8pm. Wine and refreshments available.