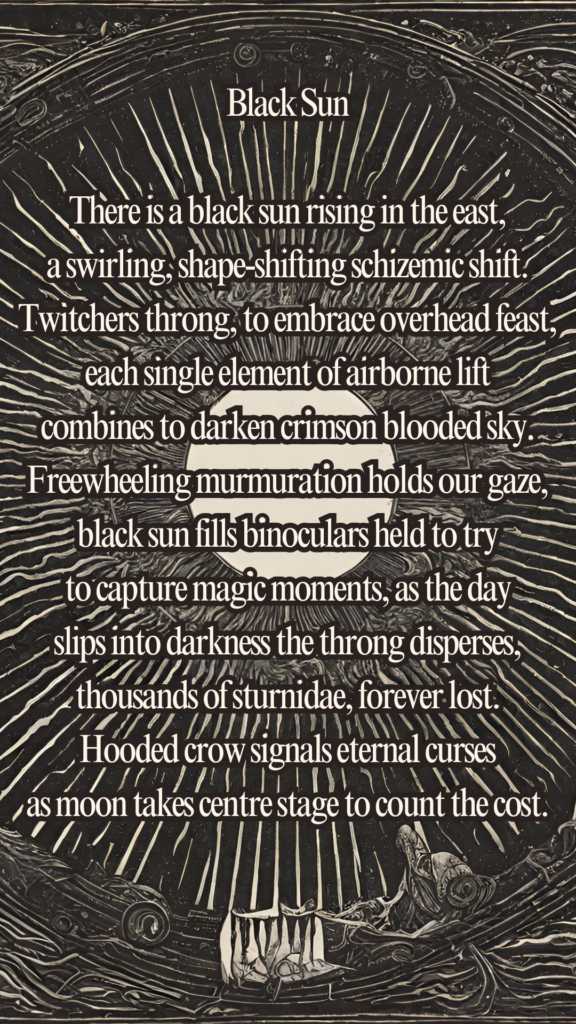 Black Sun
There is a black sun rising in the east,
a swirling, shape-shifting schizemic shift.
Twitchers throng, to embrace overhead feast,
each single element of airborne lift
combines to darken crimson blooded sky.
Freewheeling murmuration holds our gaze,
black sun fills binoculars held to try
to capture magic moments, as the day
slips into darkness the throng disperses,
thousands of sturnidae, forever lost.
Hooded crow signals eternal curses
as moon takes centre stage to count the cost.