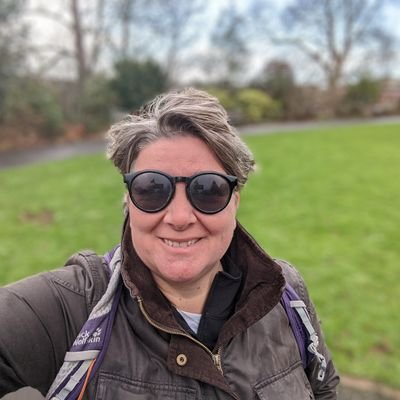 Details of my Interview with Alison Laycock,
Book reviewer and blogger are now available on Booklovers.Home.Blog
– This is our interview, September 26, 2020 the review itself should be available within the next ten days.
Interview with Peter Kay, author of 'Show me the way to Santiago'
being the best you can be Interview with Peter Kay, author of 'Is this the way to Santiago' September 26, 2020 6 Minutes
I am currently reading 'Show me the way to Santiago' by Peter Kay and through email, we have conducted an interview with me sending Peter questions which he has kindly provided the answers to below. This interview and the subsequent book review to follow has arisen through an approach made to me by E Rachael Hardcastle at CuriousCatBooks who had seen another interview and book review I had covered on this blog (Nigel Cartner). She explained that Peter had written about his Camino de Santiago pilgrimage and that he was raising money through the sale of his book for MNDA. As I have also walked the Camino de Santiago and written about my journey, I was happy to read another Camino book and to also support Peter in reaching potential readers and supporters of MNDA. The book was sent to me free of charge and this interview and book review is being written and shared free of charge.
AL: What made you want to write the book?
PK: I had written a previous travelogue and took a pad and pen with me on my pilgrimage, to write some daily notes. It was the stories of those people I met along the way that became the inspiration to want to write the book. I wanted to capture and share their stories as well as my own thoughts, as I progressed along the route to Santiago. Out of the 9 other people who shared my first night on the Camino, 5 of them made it, like me, all the way to Santiago. Even though I lost contact with each of them during the journey, our 'reunions' along the way and in Santiago, were like the meetings of long lost friends.
AL: Who is the book aimed at?
PK: I think the book has a number of audiences. Certainly anyone who has ever walked the Via de La Plata or a similar pilgrimage route. Then others who enjoy (or may be inspired to undertake) long distance walking in more general terms. I think there is a particular audience of people who enjoy reading travelogues and travel memoirs. Finally there are those people who may never be able to undertake such a journey, but hopefully through reading my story will get as close as they can to experiencing what such a journey may be like.
AL: What were the easiest and hardest parts to write?
PK: The easiest was the bones/structure of the book, taken from my daily log – key events, interactions with fellow travellers. The hardest was the beginning and the end. I debated for some time (with myself) the inclusion of the prologue. Ultimately deciding that this was the best way to get across to my audience that I nearly didn't make it and also to provide an early insight into some of the characteristics of my fellow travellers. The ending took time to work through. I ditched the last few days of my notes, journeys home, family reunions etc. Then ended the book with our emotional meeting with Sergio. However after talking with fellow writers, I re-considered and agreed that the end had to relate to my journey, and therefore added the last page and a half.
AL: How long did the book take to write?
PK: The book took around two years to write. Partly because for a while I obsessed about rewriting and editing sections I had already written before moving on. Finally I took a block of time away from home in a cottage to finish the writing, so I had a complete first draft. I then left it completely for a month before I subsequently entered a process of self-editing and rewriting, until I felt I had a story that was worth seeking a publishing deal for. This process took around four months. I had a couple of false dawns with publishers, before finally signing with E Rachael Hardcastle at CuriousCatBooks. During this time I worked with two editors and made further text changes. The working and re-editing process with Rachael took a further five months, but by the end of that process we were working through Chapters in days, as our understanding of each other and of my story grew. From starting writing the story to the final publication of the book took around four years in total. However it is now a finished book I am completely proud of and believe it was four years well spent.
AL: What was your inspiration to walk the Via de La Plata?
PK: A health scare and my determination to lose weight and get fit led me to undertake a number of challenges, including running marathons and walking the Pennine Way. A close friend, Maureen, walked The Via de La Plata in 2010 and her stories and pictures about and of it were an inspiration. However it was her tales of the people she met along the way that gave me the final spur. She agreed to help John (who walked most of the way with me) and I learn some basic Spanish and even agreed to share the first week of the walk with me. So it was a combination of my desire to take on a physical challenge and Maureen's extolling of the virtues and pleasures of the Via de La Plata that were my inspiration.
AL: What did you learn from undertaking the journey?
PK: Primarily our interdependence as a human family. Walking the Via de La PLata reaffirmed more than anything in my life that interdependence and my belief in humanity and friendship. I learned that I can set myself challenging goals and do have the stamina and determination to meet them. I also learned that you should never judge the reason, or question the motivations, of others for undertaking their journeys. Each person has their own unique set of circumstances that determines that they are travelling as fellow pilgrims.
AL: You are using the book to raise money for MNDA, can you tell us more about that?
PK: MND stands for Motor Neurone Disease and the MND Association is the national UK organisation that provides support and financial help towards research, and helps individual sufferers and their families and carers. MND is a fatal, rapidly progressing disease that affects the brain and spinal cord. It attacks the nerves that control movement so muscles no longer work. it doesn't usually affect senses such as sight, sound and feeling. It can leave people locked in a failing body, unable to move, talk or swallow and eventually breathe. It affects up to 5,000 adults in the UK at any one time. I had a close friend Christine, who was diagnosed with MND in April last year and who sadly did decline rapidly to becoming 'locked in' and who died six months after her diagnosis. My wife and I had known and become good friends with Christine and her husband Trevor for ten years. Christine became my unofficial book salesperson in the North East with my first book (written about my Pennine Way challenge). Trevor had walked the last three days of that challenge with me. I decided during Christine's illness that all the royalties for 'Show Me The Way To Santiago' should go to the MNDA in memory of Christine.
AL: Where can people get a copy of the book?
PK: The book can be purchased through AMAZON (either paperback or kindle version) and other bookshops/stores may stock it too (e.g. Waterstones). It can be bought via my publisher Curious Cat Books or directly from myself (particularly if purchasers want a signed copy). The contribution to the MNDA for a paperback copy from Amazon/Waterstones etc is £2 (£2.40 for a kindle version). Purchases through Curious Cat Books or myself will contribute a minimum of £5 to MNDA. The cost from CuriousCat Books or myself is £14.50 plus shipping – this includes £5 to the MNDA. People wanting a copy from me can either contact me via my website – peterkaywordspace.co.uk.
AL: Any other thoughts?
PK: I would hope the book inspires other people to walk the Via de La Plata or a similar pilgrimage route and of course that it raises a meaningful amount for the MNDA. The current total stands at just over £400.