Arrived in Santiago, yesterday temperature 25. However, thunderstorms expected today. We freshened up with showers before John and I took Simon to see some of the highlights of this beautiful Galician city.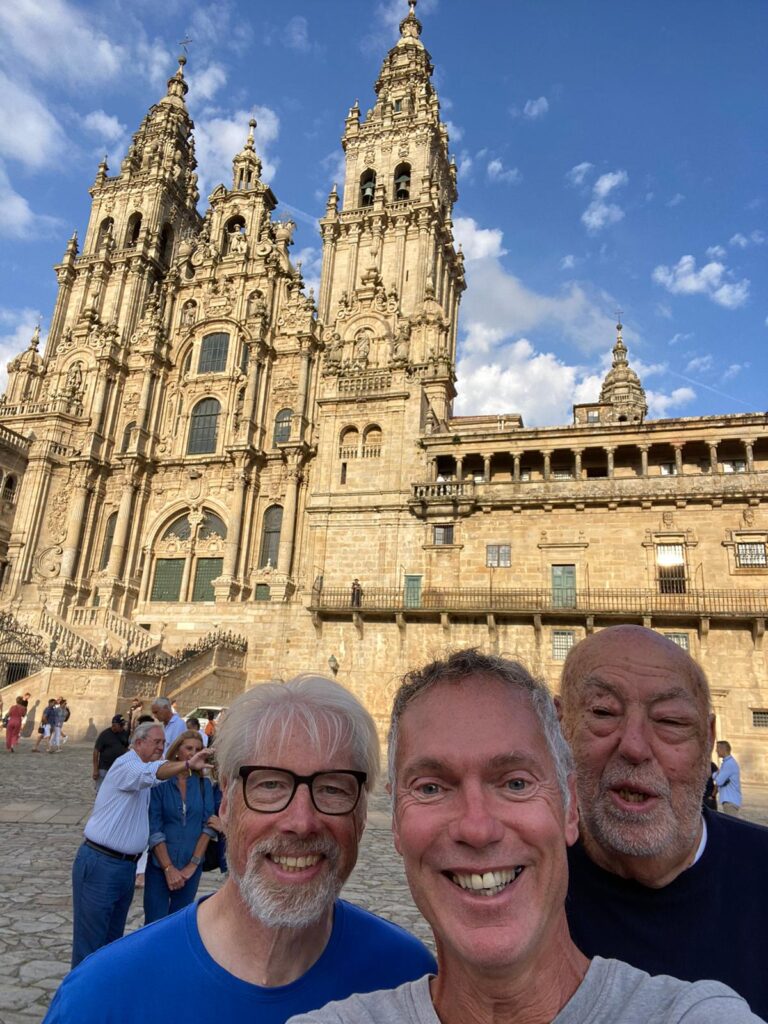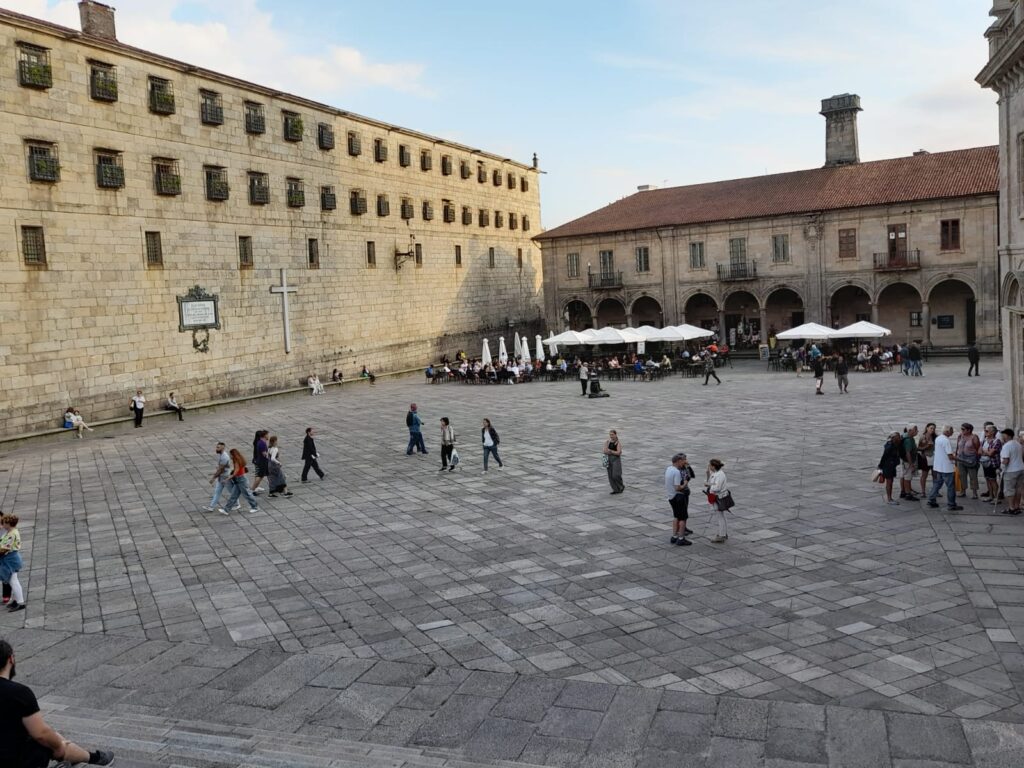 The walking starts as we journey to Finisterre.. Breakfast at Cafe bar Paris in Santiago before we set off on the first day of our final leg of my epic pilgrimage from Cadiz to Finisterre Leaving Santiago….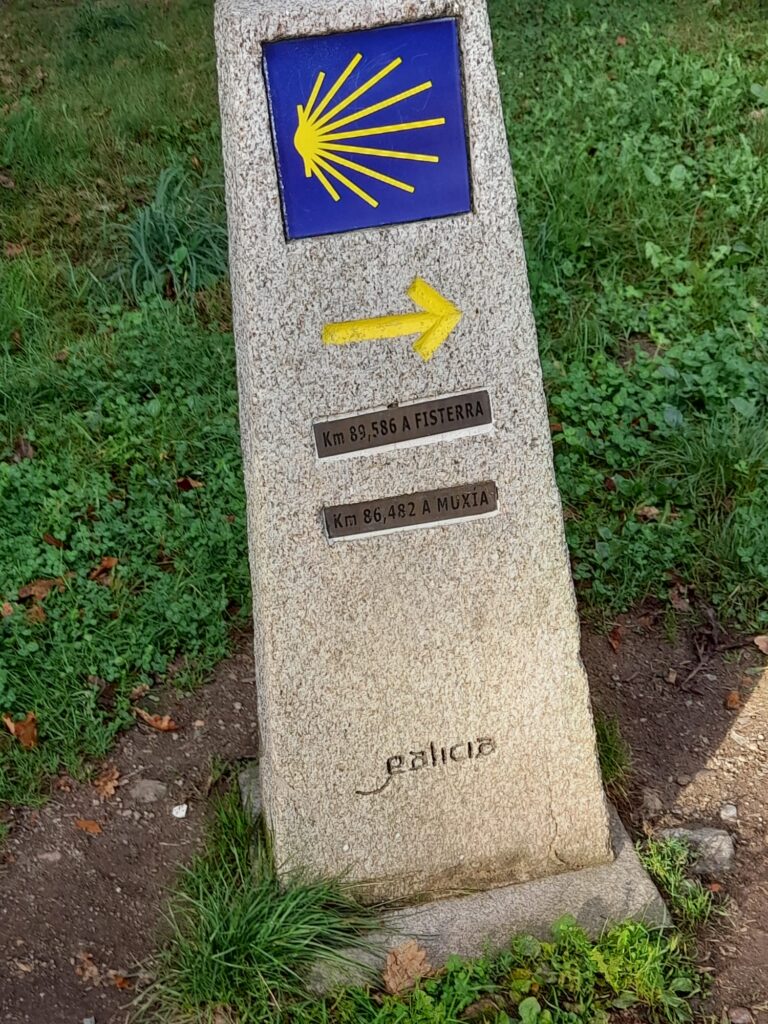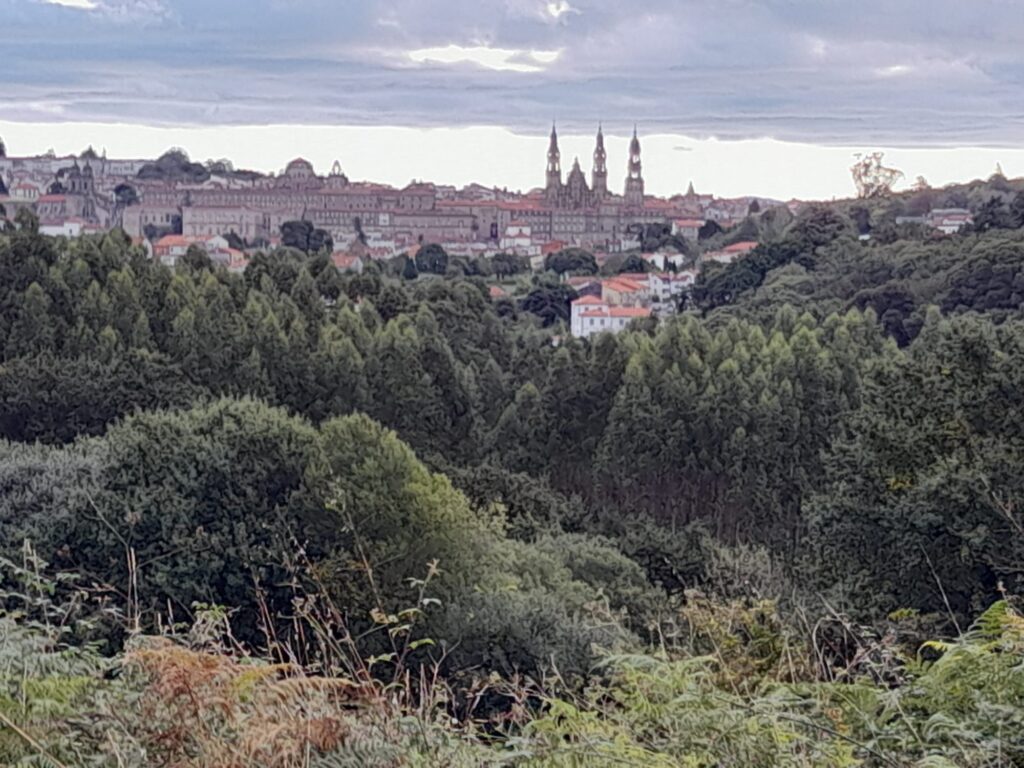 First day of walking from Santiago to Finisterre completed. Sat with hot feet on cool tiles. A similar day distance wise tomorrow. Hopefully not as many hills.