Early start to queue for breakfast……We decided to head out for an early start and have breakfast at the halfway point of our route to Finisterre!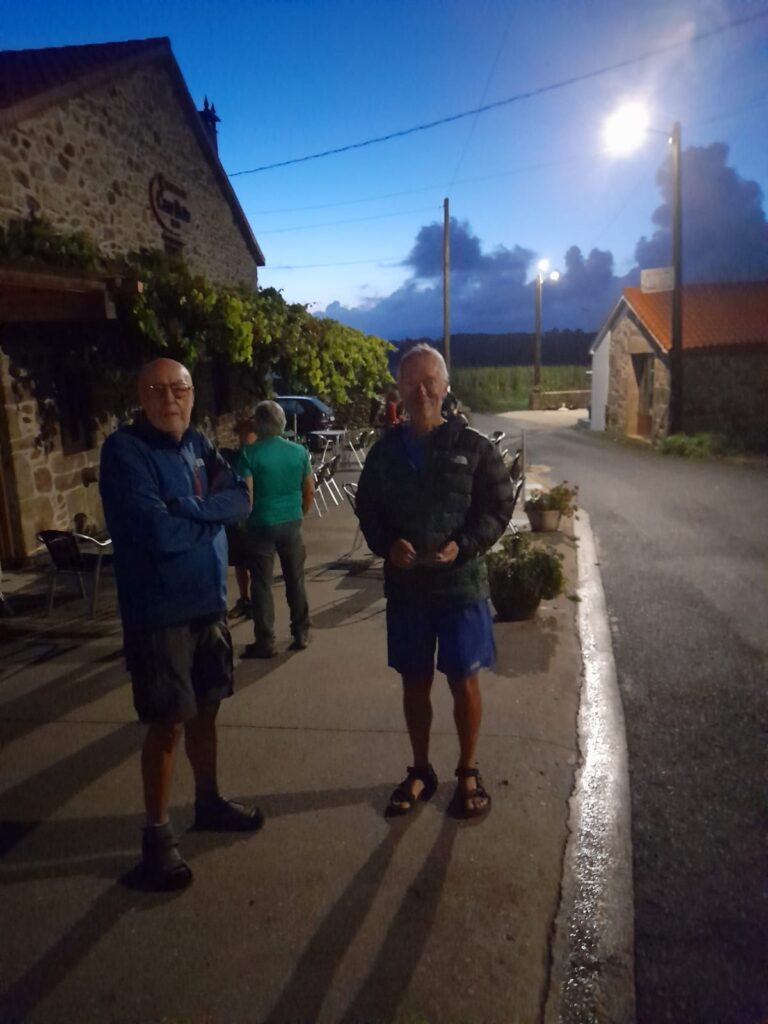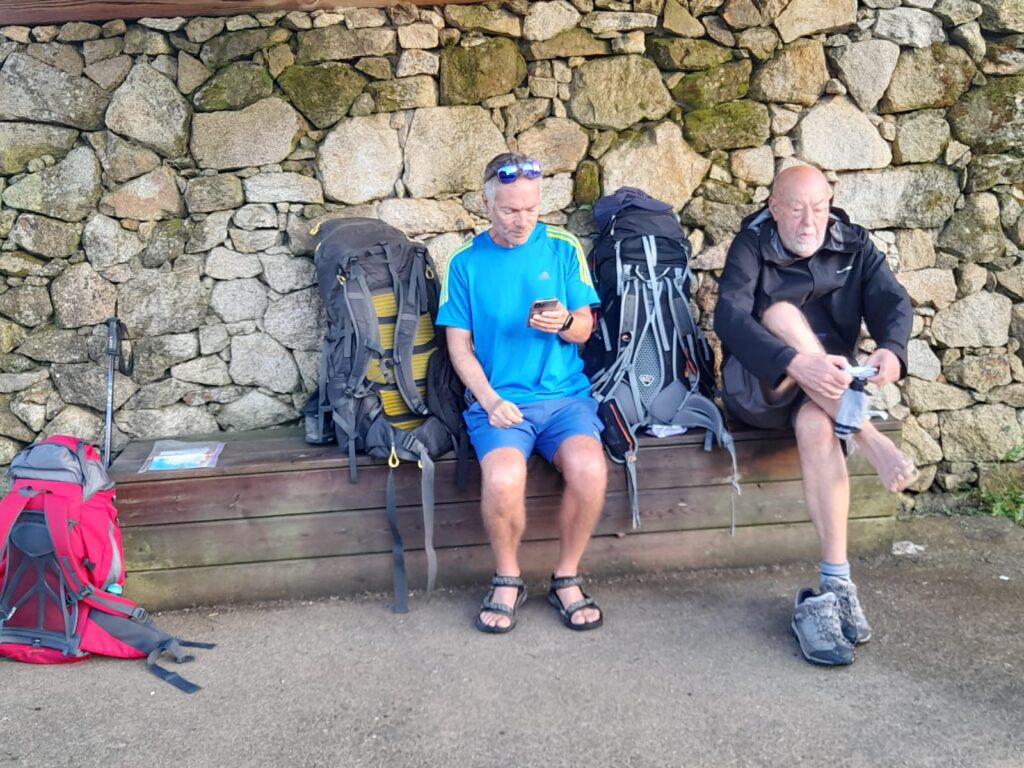 Early bovine (bovina) greetings.. Heading down to Lago……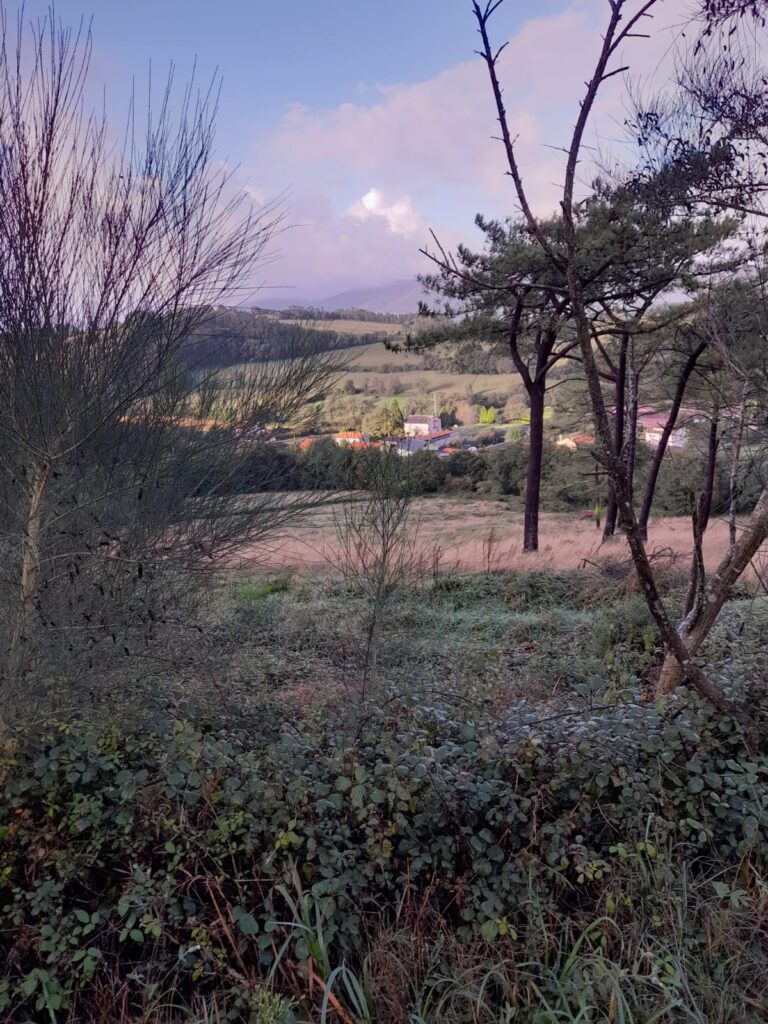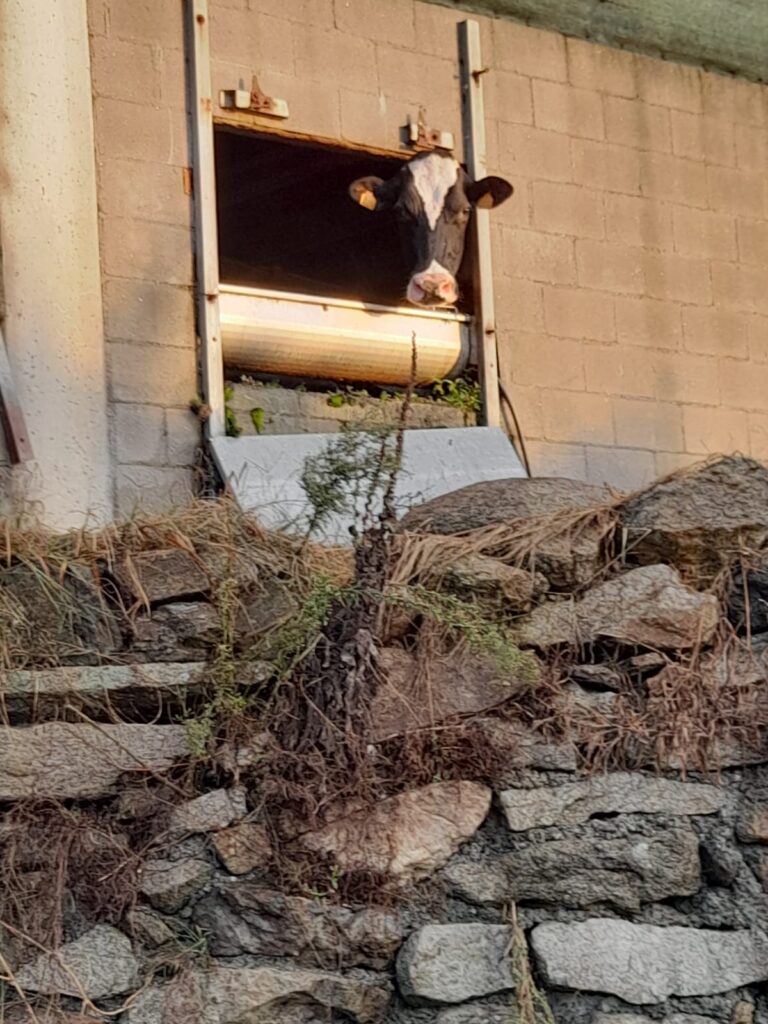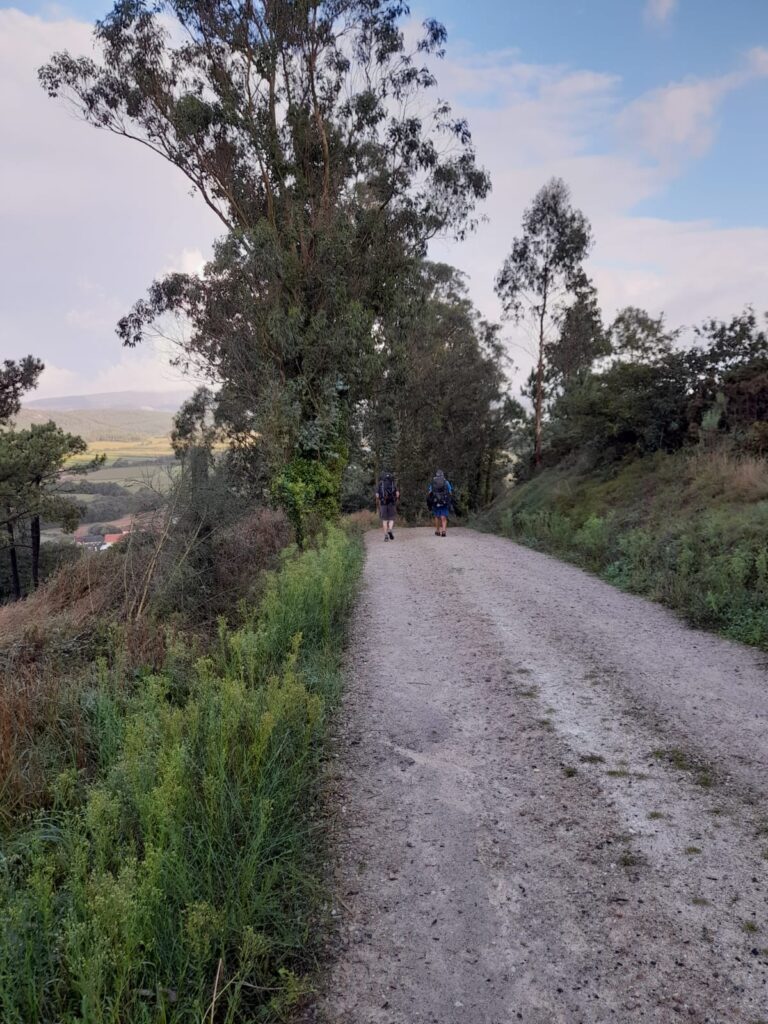 Just stopped for coffee and breakfast top up. Some steep climbs, but the sun has returned in Lago.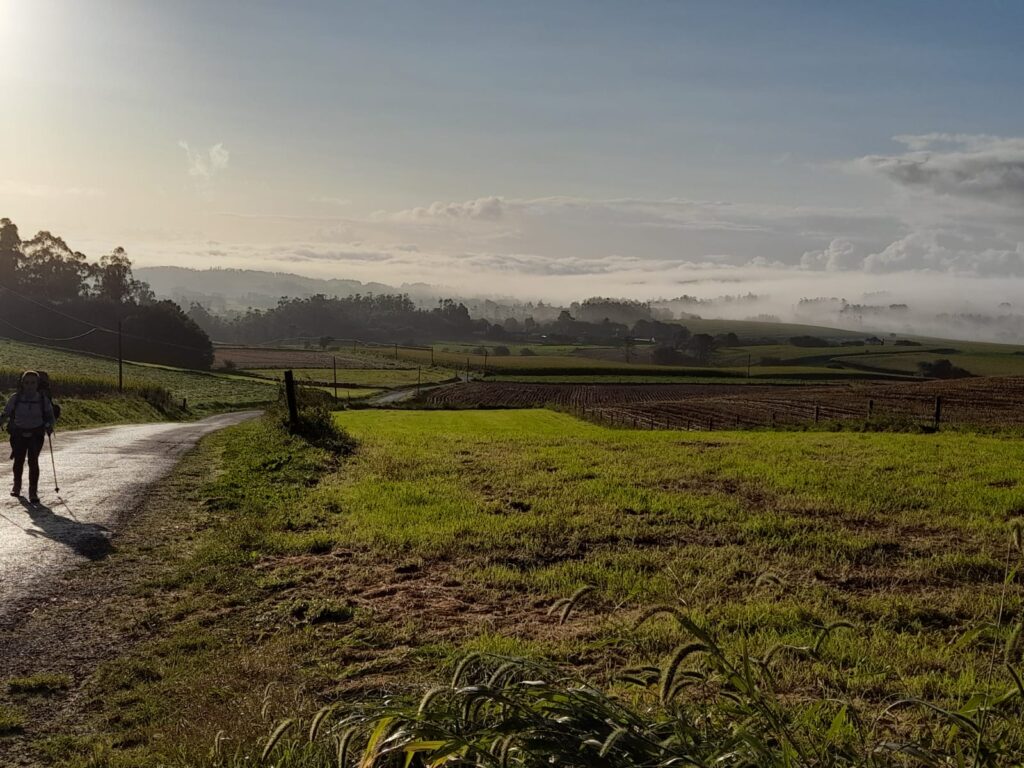 No room in the Albergue we were planning on staying in, so…. We carried on for 3.5 kilometres to O Logoso, the last 3 kilometres of which were in torrential rain of biblical proportions! Now safe, showered, dry and have a bed for the night.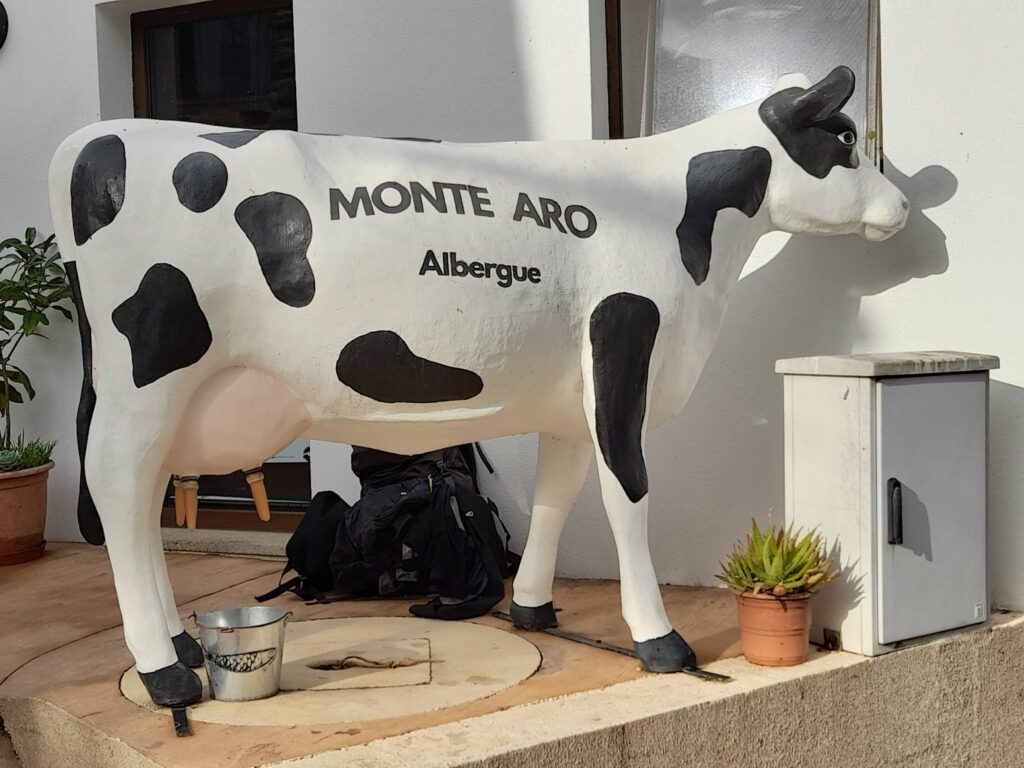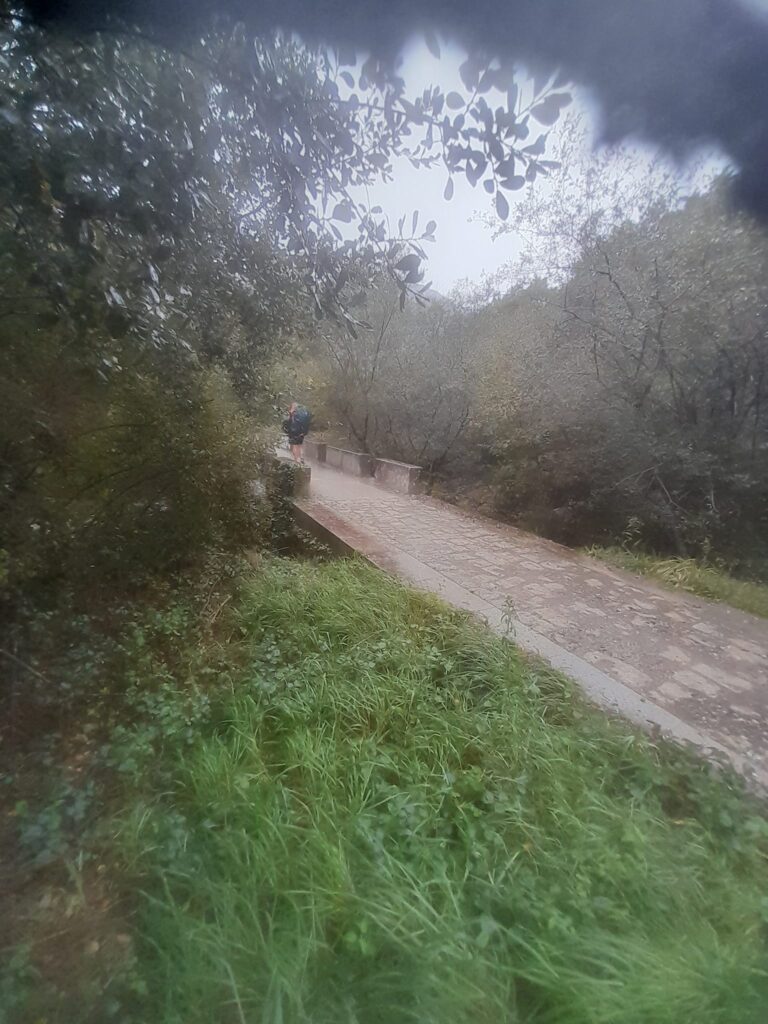 Less than 30 kilometres to Finisterre and two more days of walking on the final leg!