Thrilled to be asked to headline the first anniversary PotM  event today and to be able to promote my books. I chose to share amongst other things a poem inspired by the Spanish poet Leon Fillipe, who was one of my fathers favourite poets. Fillipe was born in Tabara and fled Spain during the Spanish Civil War and died in exile. As a great coincidence I was in Tabara on the 18th April 2016, during my waling of the Via de La PLata. The 18th April was my father's birthday.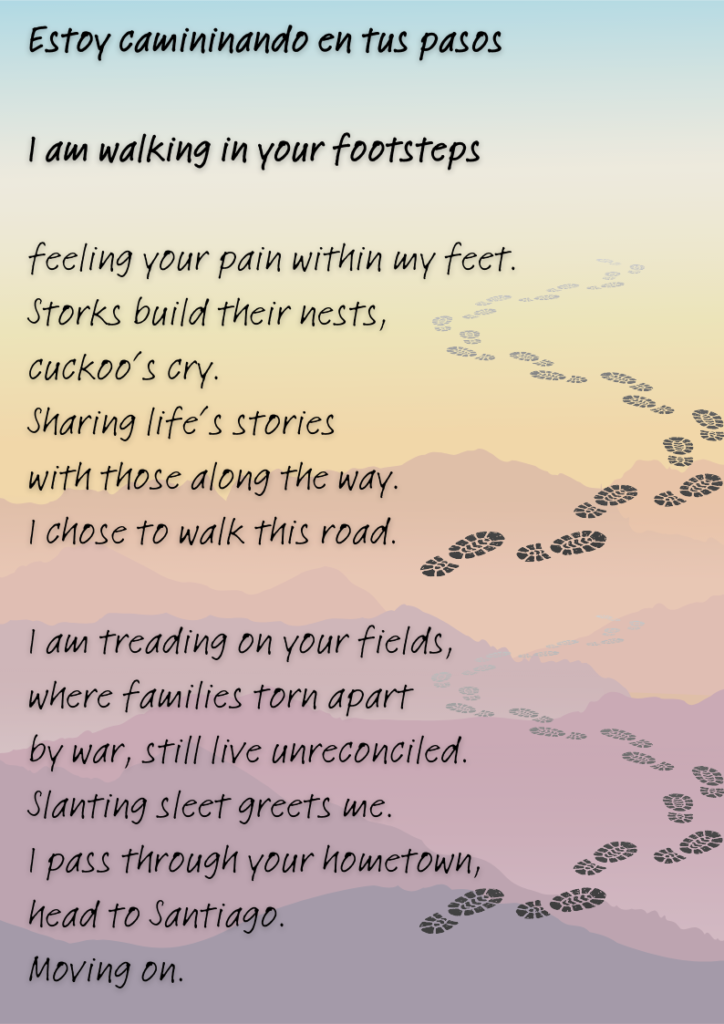 Estoy camininando en tus pasos
I am walking in your footsteps
feeling your pain within my feet.
Storks build their nests,
cuckoo's cry.
Sharing life's stories
with those along the way.
I chose to walk this road.
I am treading on your fields,
where families torn apart
by war, still live unreconciled.
Slanting sleet greets me.
I pass through your hometown,
head to Santiago.
Moving on.