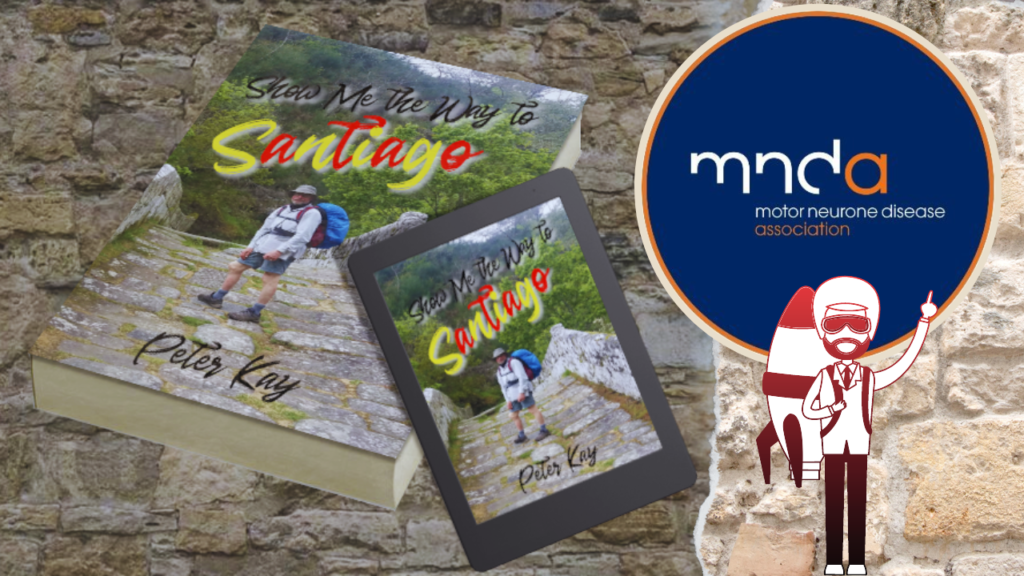 I am happy to announce that Show Me The Way To Santiago will be available from the 18th April.
All my profits from the sales of the book will go to the Motor Neurone Disease Society (MND)

The paperback version will retail at £17.99 from Amazon and other on-line book selling outlets.
Sales from this route will contribute around £2 per book to the MND.

A kindle version is available for £6.99.
This will contribute £2.40 per book to MND.

I will be purchasing a number of books myself, in order to provide books for friends and family and to provide signed copies. (upon request). Some of these books will be available for future book launch events, when circumstances allow.

Such signed copies will be available for £14.50 plus postage.
This arrangement will contribute £5 per book to the MND.
To take advantage of this offer simply contact me